Every sensible driver wants to stay safe and prevent customers from getting COVID-19 during rides and deliveries. You know about the mask policy, and that you must keep your hands clean and sanitize your car. You need supplies like a mask for you, maybe one or two spares for forgetful riders, hand sanitizer, and cleaning solution.
With varying degrees of willingness, drivers are doing what they must in order to be in compliance with company guidelines. In some cases, the companies have expressed their deep gratitude to us. If they haven't contacted you personally, you can find your kudos on their websites.
There's something about all these new restrictions, though, that companies may or may not take into consideration: This stuff costs money. Drivers often have to fork out cash for the supplies they need to do a good job. Many of the companies made a big deal out of how helpful they would be to us, offering masks, hand sanitizer, and even wipes for passengers to clean our cars.
Then at least one company started asking that we BUY these things from their company store, and another wants us to pay postage costs for shipping the supplies to us.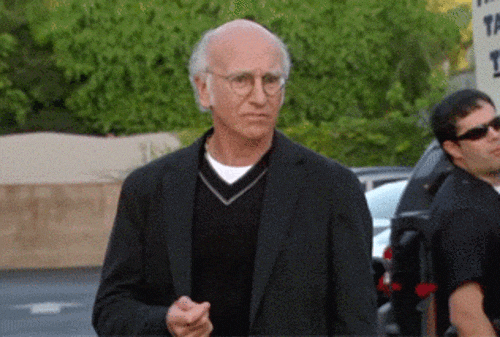 What do you want to do here? Do you think it's fair to ask drivers to pay for materials the company requires you to use?
We could get lost in a very long discussion, and it would probably lead us right into the "employee v. contractor" dispute. You can read more about that in a previously posted Gridwise article. In this post, however, we want to stay on topic and take a closer look at what each of the Big Six companies expects from drivers in terms of acquiring PPE. We'll look at these companies:
Uber
Lyft
Grubhub
DoorDash
Postmates
Instacart
After we describe what each company has done and is doing to help drivers acquire PPE, we'll offer opinions. We hope you'll add yours, too, in the comments below.
Acquiring supplies: How the Big Six stack up
Uber
It's hard to know exactly what to expect from Uber, since its supply policy varies by country. In the United States a message was sent out at the end of May, through the app, inviting drivers to send for masks. The masks (3 in a pack) arrive about a week after they're ordered.
We emailed Uber, and in a reply a company representative explained that through the app, drivers are invited to ask for additional supplies. That means you have to take the initiative if you want to get supplies. The choices include a small bottle of hand sanitizer, a small spray bottle of "hard surface cleaner" for sanitizing the vehicle, and disinfectant wipes.
Drivers who want to ask Uber for these supplies can put in a request through a "Health and safety supplies for drivers and delivery people" section of Uber's website. This goes for Uber rideshare, Uber Eats, and other services.
The Bottom line: You can request masks, hand sanitizer, and hard surface cleaner through Uber.
What we think:
It's hard to say why Uber makes drivers take the initiative if they want to get safety equipment. However, it is "free," and although it's not terribly high-quality, it is good to keep their supplies in your car in case you run out of your own.
Lyft
Lyft's policy is pretty confusing.
The company has been soundly criticized lately for opening an online store where drivers can order PPE "at wholesale prices." In order to access the store, drivers must open a separate account with the store. Here's what the store screen looks like:
This store operation isn't run by Lyft; it's run by a separate company, and so far we haven't had any luck getting all the way through. There's also no way to get to the store through the app, at least not as of this writing.
We've heard from drivers that a small bottle of hand sanitizer can be acquired for $5.99, and there is (or will be) a full kit available that (most likely) will include masks and surface cleaner. According to Lyft, its "most active drivers" will receive theirs for free.
Lyft has stirred up a controversy by opening this store and asking drivers to pay for the supplies. On Lyft's website, the company explains at length how diligently they've worked to supply PPE for free, thus far. Seems as though the PR department and those who decided to institute the "driver pays" store system need to get on the same page.
When we looked a little more deeply, we saw that Lyft's COVID-19 page states it's possible to pick up supplies at "contact-free locations outside of Lyft Hubs" … but how many are left? And there's nothing on the page about whether you have to pay for supplies or not.
Perhaps in response to the chatter surrounding the "pay for PPE" policy, Lyft began sending out 60,000 polycarbonite shields for drivers to place between the front and back seats of their vehicles.
Don't get too psyched about it, though, because the company won't be providing them to everyone for free—only its top-tier drivers. For other drivers, the shields will be available for purchase at the Lyft store for $50. That's far less than the common retail price of $100 (but still not free).
The bottom line: You may or may not be lucky enough to get basic supplies for free from Lyft. Looks like merchandise will be moving over to the store soon, so plan on paying for PPE and more if you want to get it from there.
What we think:
Lyft did hand out a lot of free stuff when the COVID-19 crisis first broke out, and the company is still being extra kind to its top-tier drivers. For the rest of us, it's a huge imposition to be asked to pay for PPE when other companies are providing it. If you're a stockholder, though, you may see this as a way to avoid overspending on drivers. It makes us feel a lot less loved by Lyft than we'd prefer to be.
Grubhub
If you drive for Grubhub, you're used to going to the Driver Shop for extras, such as additional thermal bags, cup carriers, coats, and caps. The prices aren't great on these items, but when it comes to PPE, it's a totally different story.
Grubhub offers masks and hand sanitizer at no charge. You can order them through the online shop, and you are allowed to place one order per month. While it's doubtful that you can make one PPE kit last a whole month, you may be able to order multiples. Also, it's another case where the free stuff can be a lifesaver when you're in a pinch.
We've noticed that this company is really sharp when it comes to its communications. Here's a video Grubhub produced to demonstrate the ordering process for PPE. You can use the app or go through the Driver Shop.
The bottom line: Grubhub is passing out masks and sanitizer for free, and you can order once a month. It may not be the finest equipment, but you don't have to pay for it. Also, the ordering process is spelled out clearly.
What we think: Grubhub might not be known for its extravagant pay or its extra perks for drivers, but its PPE policy seems to be a relatively good deal. Even if you can't get all the supplies you need for free, the company is providing at least some PPE to drivers at no charge.
DoorDash
DoorDash is really efficient at communicating with its "dashers." Help is easy to find on its website, and the company even sent out emails to drivers saying that PPE was available to them.
DoorDash will send masks, gloves, and hand sanitizer, and drivers can order once a week. Drivers do have to pay for shipping, but only up to $5.00. Anything over that will be picked up by the company.
DoorDash operates the store through its website and app, so you won't need a separate account. Similar to Grubhub, DoorDash sells extra equipment for drivers. As a driver, you'll need to enter your email address as ID to access the part of the store that distributes this equipment, which ensures that PPE is going to the right people. For step-by-step instructions on how to get your PPE for only the $5 shipping charge, visit the Dasher Supplies for Covid-19 page.
The bottom line: DoorDash offers PPE and you can order it once a week, and pay nothing except a $5 shipping charge. Unless you can get the equipment cheaper than that, you'll be able to benefit from what they've got to offer.
What we think:
It doesn't seem like $5 is a lot to pay for delivery when you're getting something for free. But if you're trying to keep expenses as low as possible, you can probably buy a box of gloves, a nice cloth mask, and make your own sanitizer for less than DoorDash's delivery charge will cost for one month.
Postmates
The company's recent acquisition by Uber probably hasn't added to the budget they've set aside for drivers' PPE, at least from what we could find. The help page states that they are striving to supply drivers with masks, but due to excessive demand, they've been unable to get them out to drivers in all markets.
If you're unable to obtain free masks, you can either purchase them or click the link at the bottom of the "CDC Guidance" page and check out the instructions for making your own.
The bottom line: Unless something changes between the time we're putting this post together and you're reading it, Postmates isn't likely to provide you with free PPE. So, plan on buying and making your own—and remember to save your receipts because these supplies are tax deductible.
What we think:
This is even more lame than Uber just sending masks and making drivers ask for the rest, and Lyft making people pay for them. For Postmates to basically say, "You're on your own" doesn't exactly show support for drivers—especially during a pandemic.
Instacart
Although it's nothing new to hear shopper/drivers complain about Instacart, we found a boatload of complaints about the PPE situation. The most common complaint was that shoppers could order "free" PPE, but it never arrived. One driver said she received emails twice saying that Instacart was "out of stock."
One driver made a video showing us what it's like when you actually do receive a package containing PPE from Instacart. The mask is made of black, chintzy, see-through fabric, and the ear loops appear to be holes punched in the cloth, and nothing more.
In general, the quality of the PPE was poor, and the volume of hand sanitizer provided was very small. Still, the driver's position was that he made a lot of money working for Instacart, and he didn't see why people should expect free materials.
The bottom line:
Instacart offers a free PPE kit, which includes a mask and hand sanitizer. It's reportedly hard to come by, though, because the company seems to run out of stock often. When the kits are sent out, the equipment is of low quality.
What we think:
Poor communication and low quality are not good motivators for your shoppers to go out and risk getting sick to work for your company. We think Instacart, if they can't afford to send effective equipment, should follow Lyft's lead and sell it. It's sad to see what they send to drivers with the expectation that they'll feel protected.
Protect yourself no matter what
You deserve better than what most of these companies have to offer, but our advice to you is just do the best you can. Keep yourself safe, and remember: It's up to you to take care of yourself, no matter how much you think your company owes you. If what they have to offer isn't adequate, don't settle for it.
Be resourceful. Get a mask or make your own. Here's a post from a while back that can help you out. Also, you can appeal to your company to work a little harder at protecting you and the rest of its drivers.
Use Gridwise and stay on track
Once you get the PPE situation down to a science, use Gridwise to keep your earnings and mileage in order. You can enter multiple driving gigs, and the app will record, analyze, and report specific stats on how much you're making from each app on a yearly, monthly, weekly, and hourly basis.
Gridwise can also keep you savvy to what's going on around town, including airport traffic and weather conditions. Then, on the Perks tab, you can get easy access to all the informative articles on our blog, and the shortcut to the amazing Gridwise YouTube channel.
Don't leave home without the ultimate assistant for rideshare and delivery drivers! Download Gridwise now.