Who has time to watch videos?
Well, considering that YouTube now has more than 2 billion active users, people are obviously making time to watch videos.
It would be worth your while to join them and take a look at YouTube videos made by rideshare drivers.
These drivers can turn you on to useful facts, strategies, and things you never thought about when it comes to being a rideshare driver. They show app updates, and outline the policies and laws that govern the world of ridesharing.
And then there's the entertainment aspect of these videos. If you think you've had "interesting" passengers, just wait until you get a load of the unruly riders people have recorded for posterity—and for the greater education and benefit of the rideshare community.
All this might lead you to fire up your dashcam and lay down some clips of your own. Go on! We're waiting…
Dustin knows the business. His piece on, "This is what you wish you knew before driving" is extremely practical and fun to watch.
He shows how to set up the car, how to meet the rider, when to start the trip, and how to get through it like a champ.
You have to love Dustin's resourcefulness as well. He advises you not to drink too much soda, so you can stay in shape. Then he invites you to watch his workout channel.
A former driver, Dylan has an impressive collection of videos on this channel, with plenty of great clips about the basics of rideshare driving. He covers the mistakes drivers can make, how much money is really coming in, how to earn more tips, and how to strategize your driving time, plus a lot more.
In August of 2019, Dylan moved from being a driver to being a shark in the referral business and developing other forms of passive income.
Most recent posts cover how to secure your sign-on bonus (even retroactively!), installing Play Octopus (a tablet-based offering passengers can game with while they're riding with you), and ordering munchies and candy for your customers with Cargo.
Here's where you go when you're just starting out and need the ABCs of Lyft and Uber driving. Steph has popped up as a guest on Rideshare Hub, but here on her own channel she offers a huge array of tips she picked up from her personal experience.
In fact, her videos actually take you right into her car and let you ride along with her as she drives.
From signing up for rideshare to experimenting with rides at the airport to getting your sign-on bonus, Steph's concise and non-threatening delivery makes you feel like your experience as a new driver can be just as seamless, easy, and breezy as hers.
You learn about a lot more than driving here. Gig Nation covers the whole spectrum of gigs you can get with your car. Explore Amazon deliveries, Amazon Flex, Postmates, Caviar, Instacart, Grubhub, Postmates, Uber Eats, DeliverThat, and a whole long list of other apps that can make you money!
Now you can continue to rake in cash even when riders aren't sending you the pings you crave using their new GigSharks platform. See all the available gigs in your city with their nationwide database.
Harry Campbell is a rideshare driving geek, and that's a good thing for his followers. He helps drivers see how to treat their work like a real business.
With this channel, his blog, and occasional emails, Harry covers everything from taxes and dash cams to passenger surges and trade dress. He conducts monthly YouTube live broadcasts, where he takes questions from subscribers.
Harry's been in the business of sharing his knowledge for five or six years, and once you watch him, you'll see why he's the kind of geek you'll want to keep around.

Marvin the Bearded Uber Guy comes right out and calls himself a nerd. He's surely studied the whole scope of rideshare driving. On his channel, The Early Life, he dishes on how to make your rides stand out, which leads to more tips and higher ratings.
He offers ways to hack round trip requests, deal with rating bullies, and fight back against passenger fraud. His videos are on the long side, but he's so dang earnest and charming, you'll find it hard to stop watching.
As a rideshare driver, there are times when you have to just do the work, so it's good to see that Geo from Chicago (where else?) has his totally intact. On Geo's channel you'll learn lots about driving, especially bad driving and its consequences.
He also mixes his content with some of his other interests, like wrestling and MMA, which adds to the entertainment value, and the likelihood of hooking up with the referral codes he offers.
Geo's delivery is not for the meek—but then again, neither is rideshare driving.
Kefresh literally shows how to handle the weird situations passengers put drivers in. Some leave their children alone in the car with the driver, try to send their 16-year-old niece alone in the car, or even take falls outside the car.
It's cool how he covers such serious issues without preaching or ridiculing people. He shows you how to look out for your passengers, and yourself.
Watching the live footage of people doing things that create problems for a driver is eerily engrossing, but also sobering. He definitely presents a solid case for investing in a good dash cam.

If you want to go beyond rideshare driving, this channel serves up the info you need to expand your horizons. Kevin, who certainly takes a broad view of the gig economy's potential, scans the universe of information to bring you news stories pertinent to making a living by leveraging the power of your apps.
There's no sugarcoating here. Kevin shines light on all kinds of truths about the business, including the not-so-pretty ones. For instance, his spot about what DoorDash drivers might actually be making is enough to entice you to watch him more. You'll find that his videos are packed with information on opportunities you haven't heard about … yet.
Torsten, also known as the Rideshare Professor, is direct and no-nonsense—and he's a master motivator.
He has tons of referrals and a fleet of SUVs to manage, so his money-making skills will leave you awestruck.
Although Torsten talks about how he trains new drivers, his videos are probably more for those who've been around for awhile. He even covers labor rights and corporate foibles. He's one smart guy who really does deserve that "professor" title.

Coming to us from Chicago, Red the Rideshare Ginger has a pragmatic approach, and he shares it with a straight style. He's a strategic thinker, and he's aware of how everyone needs to find the right game plan that fits their specific situations, conditions, and desires.

He gets you thinking about ways you can improve your driving strategy.
This dude Paul doesn't hold back when it comes to telling us what he thinks about his rideshare experience. He takes a dim view of UberPool rides, and he comes right out and asks for gratuities.

He has a series of videos called "Tip Jar Tuesdays," where he outlines things drivers can do to get more and bigger tips.
Add Cecily to that list of people who won't sit on her opinions, but she's looking at some really serious issues. Her video on the topic of drivers being attacked by passengers is direct, detailed, and real.

She has strong, passionate views about passengers who think taking an Uber or Lyft car is a license to get insanely drunk and treat the driver and her car like they don't deserve respect. Many of us are right there with her.
Self-assured and sophisticated, Kimberly calls herself a gig economist/strategist. She approaches the job of rideshare driver with enlightened selectivity. She doesn't leave herself at the mercy of the rideshare companies. She knows how to play them, and she does it.

This CEO DriveHer is anything but bashful about attacking social issues, but she's also pretty fair. She even admits when she's wrong. Still, she's selective and very successful. Look out for her language—you probably won't want your kids hearing some of the things she says. But you will want to listen … very closely.
Raj is the kind of rideshare driver you just have to love. He might not have tons of tips and incentives for making more money in his videos, but you don't want to miss out on watching his channel. Why? Because he's funny AF.
On top of his talents, this dude has some sweet luck, too. Here you see him hoisting the thumbs-up to winning a gas card from Gridwise.
Turn yourself on to Raj, and you'll soon forget how scary and serious the other videos make rideshare driving seem.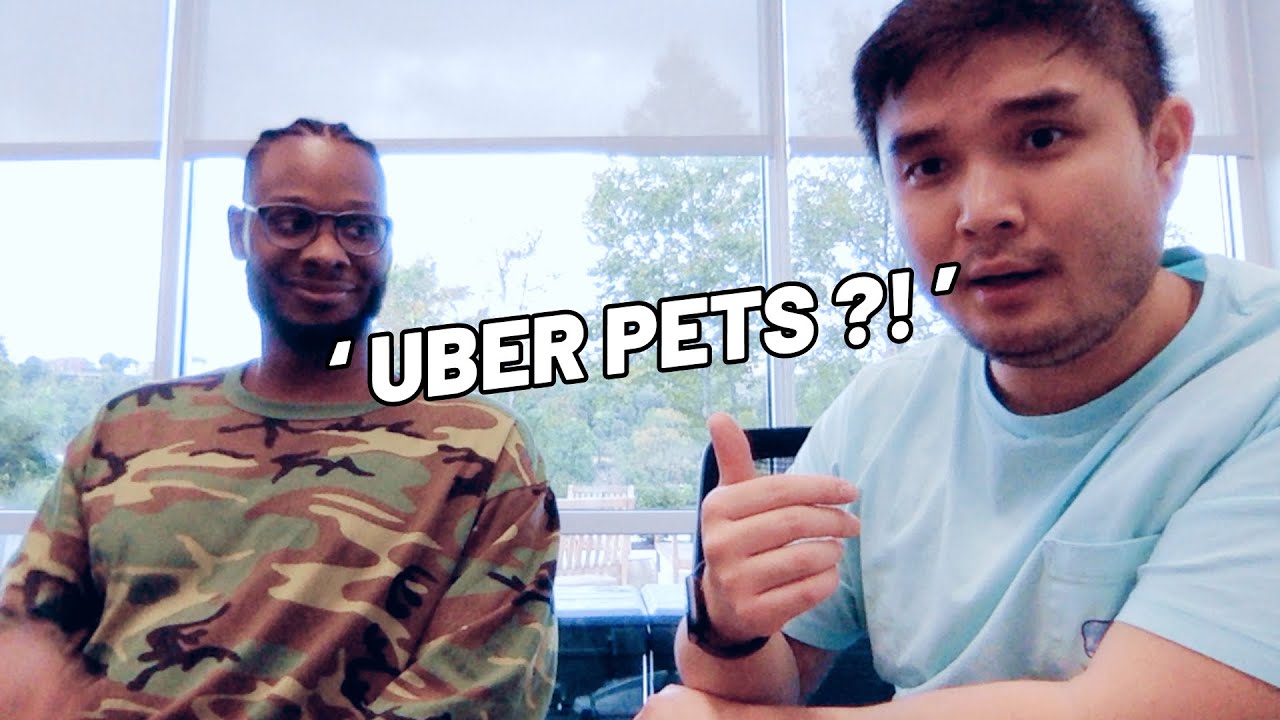 That's right! Gridwise has a YouTube channel! We won't tout our own horn too much, but check out our channel and podcast for your weekly dose of rideshare news!